Translating
your goals into
Operational Programs
All programs are derived from the overall strategic goals of the company in line with the Long Range Plan (LRP). The overall corporate strategy defines the corporate goals which are translated into objectives and strategic initiatives backed by a business case. The programs are an output of these initiatives and are required to realize the overall strategy. The strategy cascade is as follows: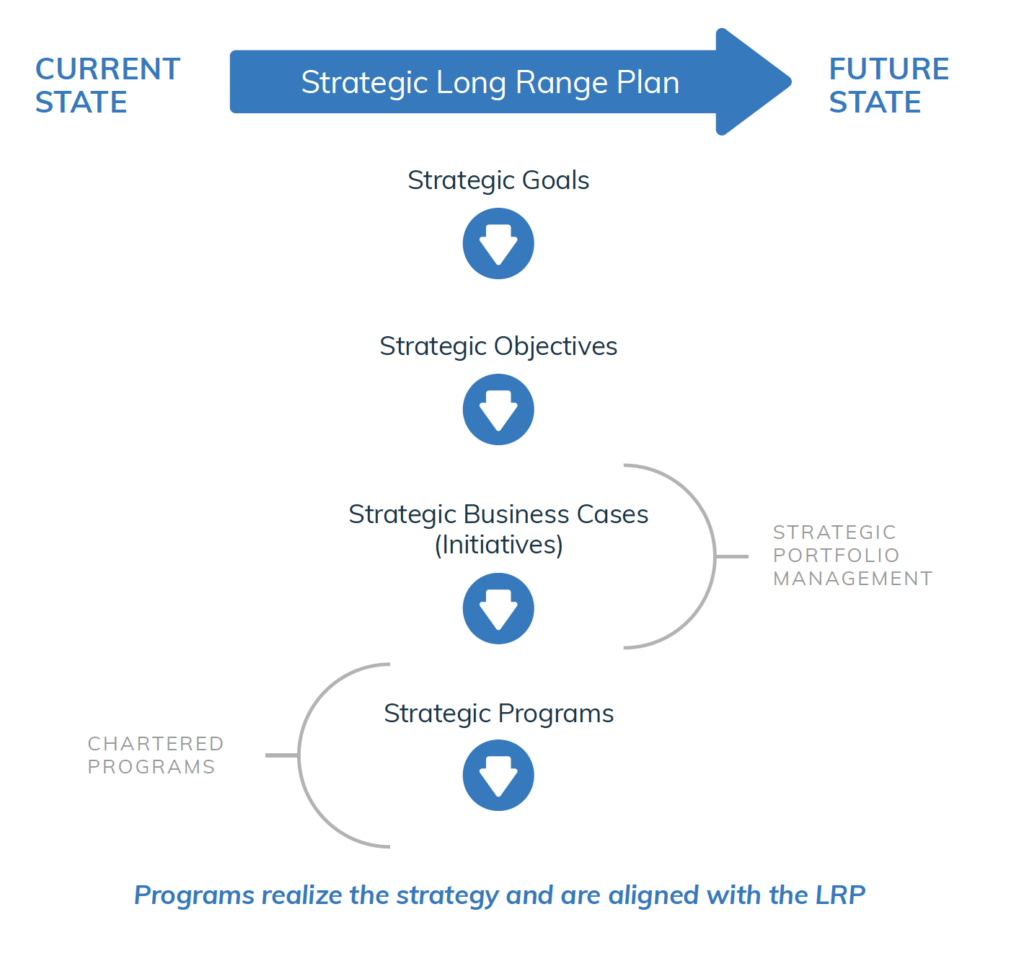 It is critically important to align the team around chartered programs and clearly identify the business objective it supports and the assumptions on which the business case rests. All of these can be captured in a simple yet effective program charter document, which lives with the program and is updated throughout as required.
It is also important to remember that the business case justifies the program but the charter authorizes it. If an assumption changes that nullifies the business case, the program must immediately be re-evaluated. It becomes imperative that the linkage between the corporate strategy and the program is maintained to ensure that the benefits are realized. The wrong investment expertly executed is still of no value to the organization.